Dr. Carolyn Dean is a medical doctor, naturopathic doctor, and nutritionist. She is a recognized authority in conventional and alternative medicine.
Dr. Dean graduated from medical school in 1978 and holds a medical license in California. She is also a graduate of the Ontario Naturopathic College, now the Canadian College of Naturopathic Medicine, where she sat on the Board of Governors for six years.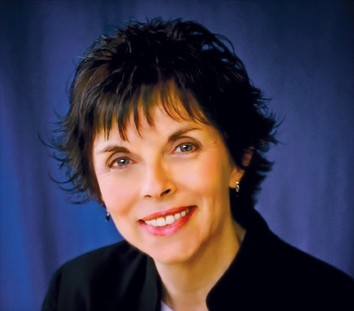 An important area of research for Dr. Dean is magnesium. In The Magnesium Miracle, she uncovers evidence of magnesium deficiency in 22 health conditions including heart disease, arthritis, PMS, chronic fatigue syndrome, fibromyalgia, and anxiety. Dr. Dean is able to advise what types of magnesium are best suited for these conditions.
Dr. Dean is an expert in difficult to diagnose conditions such as mineral deficiencies; digestive and intestinal disorders (IBS); hormone imbalance and estrogen dominance; and yeast overgrowth. She is the author and coauthor of 15 exceptional health books including, The Magnesium Miracle, IBS for Dummies
, Hormone Balance, The Yeast Connection and Women's Health.
Dr. Dean is concerned about the danger of mercury – in flu vaccines, dental amalgams, and fish, and has assisted her clients with countering the ill effects of mercury. She is currently writing a book on mercury. Dr. Dean helps clients who may unknowingly be suffering from symptoms caused by sugar and artificial sweeteners, which can be harmful to health and this is a subject of another work in progress.
Proficient in both conventional and alternative medicine, Dr. Dean offers private consultations by phone.
In this telephone wellness consulting practice, Dr. Dean assists individuals with all types of illness at any stage or severity. Dr. Dean specializes in managing and healing often misdiagnosed and chronic conditions such as mineral deficiencies, digestive problems, hormone imbalance, recurring infection, irritable bowel syndrome, widespread inflammation, allergies, anxiety, fibromyalgia, mood swings, chronic fatigue syndrome, fluid retention, lost vitality, and many other conditions that often remain unresolved.
Dr. Dean has been in the forefront of health issues for over twenty-eight years. Her brand new Future Health Now! program is a 48 week long course based on her 7 Fundamental Pillars of Optimal Health and is designed to revolutionize your lifestyle.
Knowing that people can be hesitant to try new things, Dr. Dean has made Module 1 available for free, so you can view the content to see if it fits your liking and learning style before you buy. Nothing is ever one-size-fits-all, but Dr. Dean's practical health advice has benefited thousands of her readers and patients over the last two decades. I hope you'll decide to check out Future Health Now!.
Books by Dr. Carolyn Dean:
Articles authored by Dr. Carolyn Dean:
Dr Dean's website is www.drcarolyndean.com.